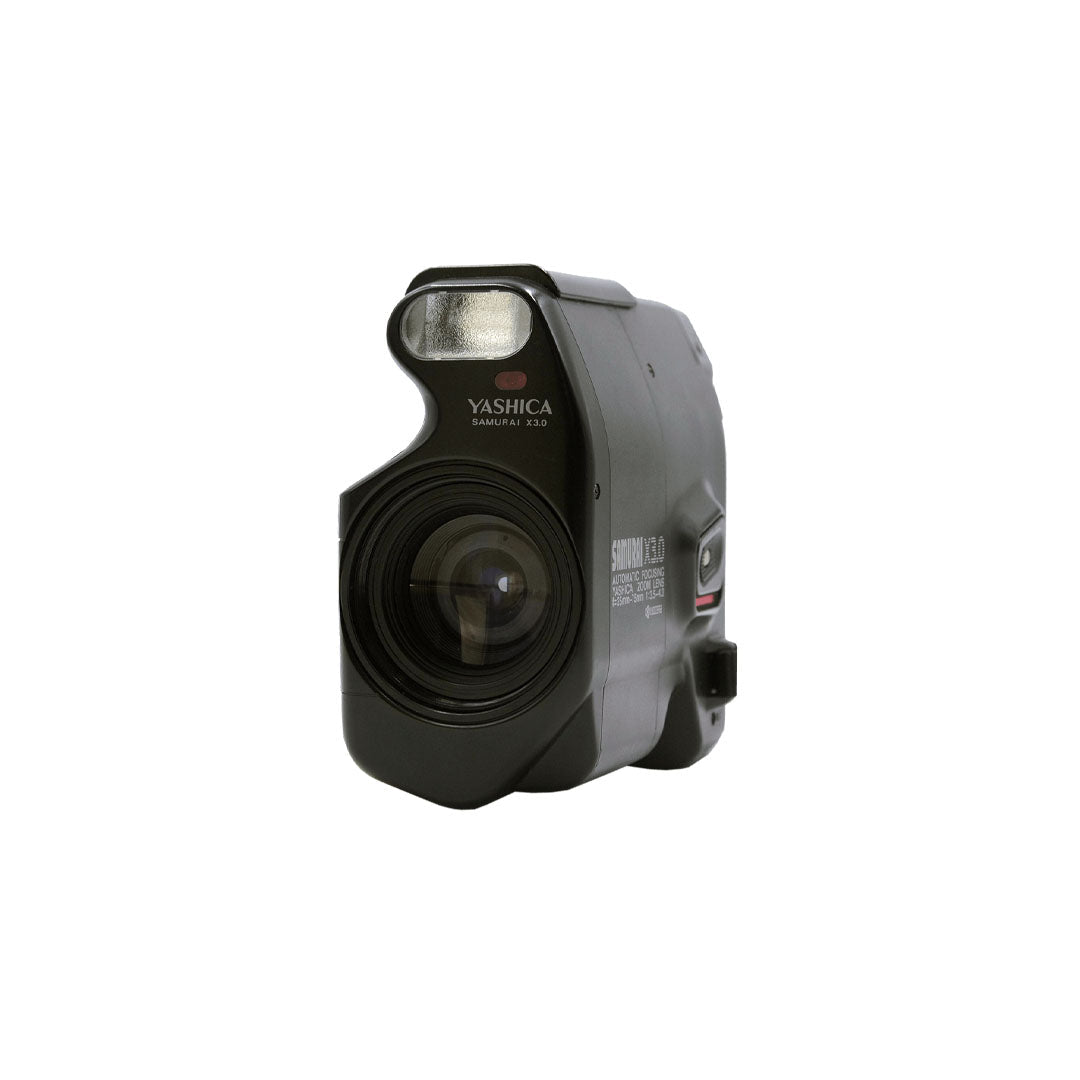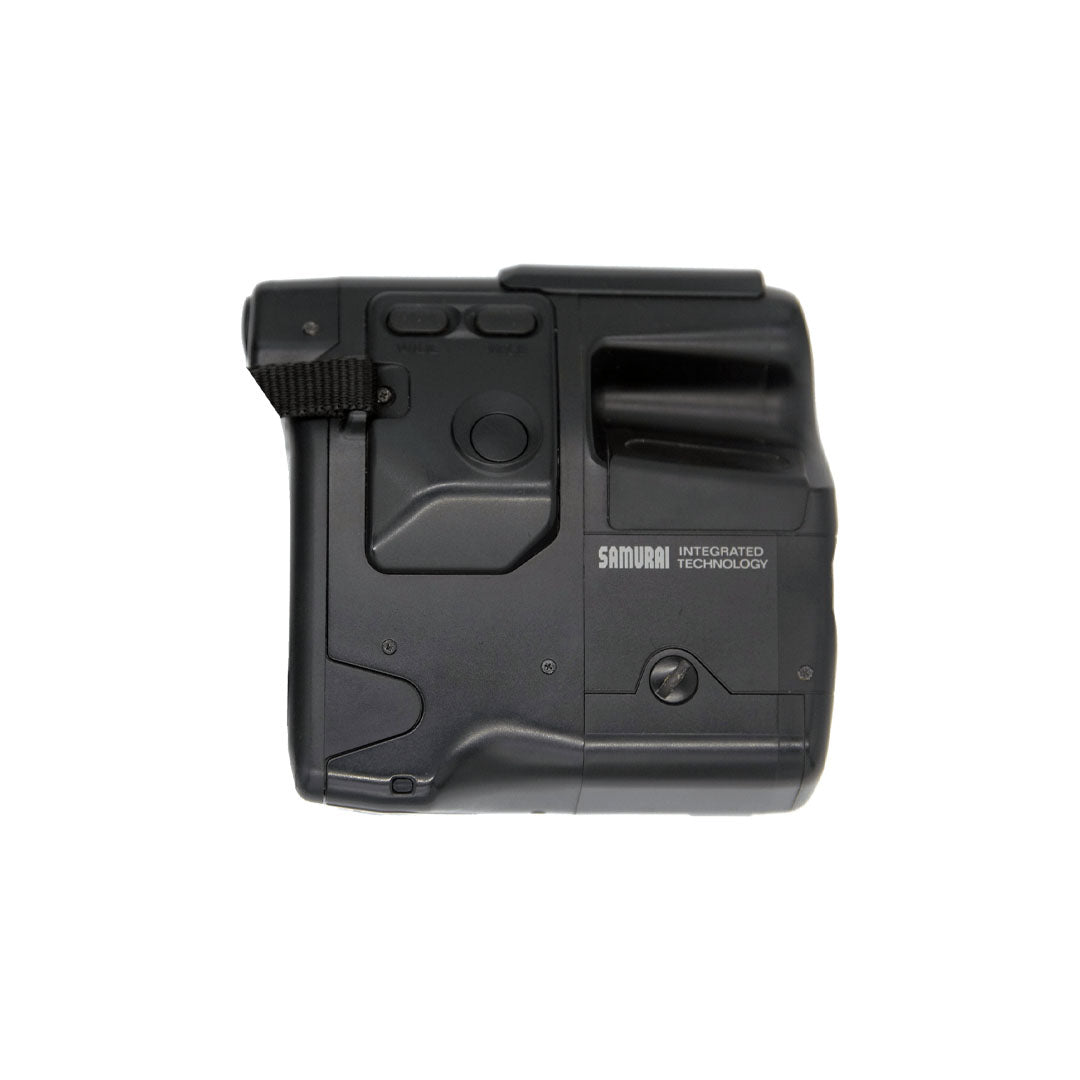 Yashica Samurai X3.0
Sale price

$175.00
Regular price
(/)
Local pickup in cologne in 0-2 days
Last shipping day before XMAS
🇩🇪 19.12. 🇪🇺 16.12. 🌍 8.12.
Delivery time with DHL Business
🇩🇪 1-3 d 🇪🇺 3-8 d 🌍 up to 30 d
The unusual Samurai series was begun by Kyocera in 1987 with the X3.0. The Samurai completely discarded prior ideas about still-camera design, and instead creating a body more resembling the compact video cameras which were becoming popular at the time. The Samurai is a true SLR, exposing half-fame (17×24 mm) images, a format which had always been more accepted within the Japanese market (for example in the Olympus Pen series). The Samurai X3.0 can be found with both Yashica and Kyocera branding, and with accents in either red or teal blue colors. It may be seen as one of the originators of the "bridge camera" concept, alongside full-frame models such as Olympus AZ 330 Superzoom. If you insert a film with 36 exposures you are able to shoot 72 pictures, because the camera only uses half frames!

📷 fully tested
🌎 worldwide shipping
🔋 battery included
Condition Rating

Our collection consists of quality cameras. All of our cameras go through an excessive investigation of functioning. This includes testing of the shutter, flash, winder and all other functionalities. We check if there are any signs of fungus or haze on the lens. After investigating we rate our cameras. They fit into 3 categories depending on the state of the exterior.

MINT

Mint condition means that there are no signs of wear and the camera is "like new". Please take in mind that most of our cameras are older than 30 years and accessories like manuals or boxes can show signs of wear after that time period.

NEAR MINT

Near mint condition means that the camera can have some minor scratches or a worn off labeling. In general the camera will be in a good condition with minor cosmetical issues.

GOLD

Gold condition means that there are various signs of wear possible like scratches, dents or paint defects but the functionality of the camera is all tested and will operate a 100%.

EXTRAS

Some condition ratings include extras like "gold+manual". There are 3 different extras (sometimes combined) available. Boxed, Case and Manual. Boxed means the original packaging of the camera. (mostly with matching numbers) Case means a leather poach or another case that comes with the camera. The manual included is mostly in german language due to the location of our shop.
Shipping

We offer fast shipping with DHL GoGreen. You will recieve your package in Germany during 1-3 business days and in the EU during 3-5 business days. Worldwide shipping is also possible and takes 7-18 business days.
Warranty

30 days FREE refund, in case of any problems, no questions asked and a warranty of 1 year. During warranty time you get a partner for fast repairs which are payed 50% by us and 50% by you.
Choose options